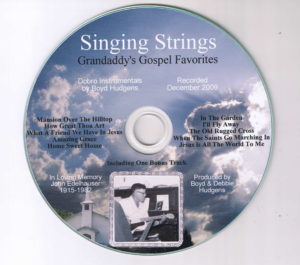 Singing Strings – A labor of love dedicated to the memory of my grandfather John Henry Edelhauser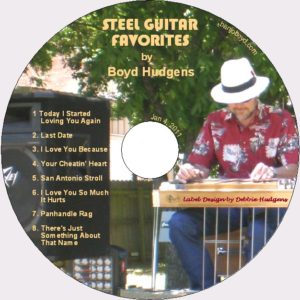 Steel Guitar Favorites – Some Country Tunes I like to play!
Today I Started Loving You Again
Last Date
I Love You Because
Your Cheatin' Heart
SanAntonio Stroll
I Love You So Much It Hurts
Panhandle Rag
There's Just Something About That Name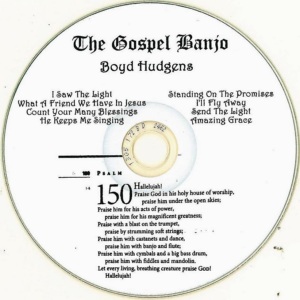 Gospel Banjo – Some of my favorite Gospel tunes!
---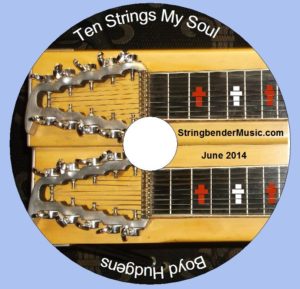 Ten Strings My Soul – Some of my favorite Gospel tunes played on the Pedal Steel Guitar!
---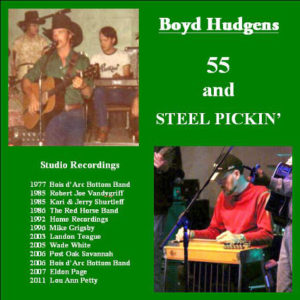 55 & Steel Pickin – A compilation of songs that I've recorded on from 1977 to 2010 (roughly)!
---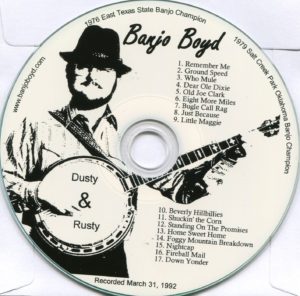 Dusty & Rusty – Old recording from March of 1992