Check out these recent, great works from Music City!
Buddy Emmons Tribute Album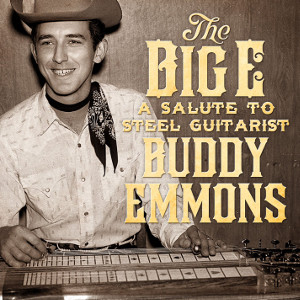 Musicians and singer on this tribute album, produced by Steve Fishell are:
Vince Gill, Paul Franklin, Tommy White, Emmylou Harris, Rodney Crowell, Duane Eddy, Dan Dugmore, Willie Nelson, JayDee Maness, John Anderson, Greg Leisz, Albert Lee, Doug Jernigan, Raul Malo, Randle Currie, Chris Stapleton, Roosevelt Collier, Joanie Keller Johnson, Mike Johnson, Norm Hamlet, Little Jimmy Dickens and Gary Carter.
Gary Carter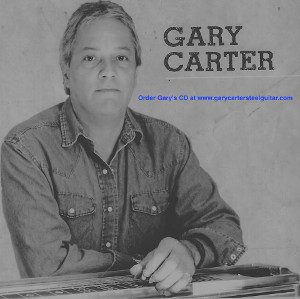 You probably know Gary Carter from the Marty Stuart show, aired on RFD TV network. Check out Gary's website here. I asked Gary who the musicians are on his album. Here's his response:
Danny Parks: Acoustic and Electric Guitars, Mando, Fiddle
Jason Roller: Fiddle, Banjo, Mando and Acoustic guitar
Jimmy Carter: Bass
Drums: Brian Fuller
Gary Smith: Piano and Keys
Dane Bryant: Piano
Mastered by Anthony Johnson
Mixed by Gary Carter
Alan Jackson – The Bluegrass Album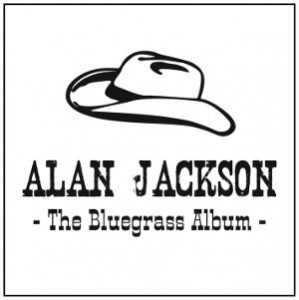 Musicians on Alan's latest album are:
Scott Cney – Acoustic Guitar
Adam Steffey – Mandolin
Tim Crouch – Fiddle
Tim Dishman – Bass
Rob Ickes – Dobro
Sammy Shelor – Banjo
Don Rigsby/Ronnie Bowman – Bkg Vocals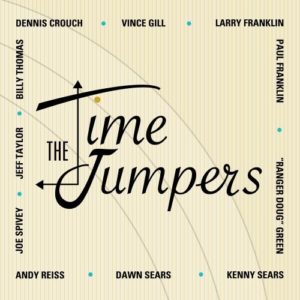 The Time Jumpers, 2012, Rounder Records (also on YouTube). Some of Nashville's finest musician and singers. Kenny Sears, Dennis Crouch, Andy Reiss, Dawn Sears, Larry Franklin, Joe Spivey, Jeff Taylor, Vince Gill, Paul Franklin, Billy Thomas, Ranger Doug. The group formally included the great John Hughey on steel guitar.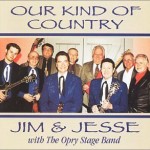 Our Kind Of Country – Not a recent work, but great country music by Jim & Jesse with The Opry Stage Band (Jeff Newman, Billy Linneman, Jimmy Capps, Luke McKnight, Buddy Griffin, and Willie Rainsford.) This is country music! Not the normal bluegrass you hear from Jim & Jesse.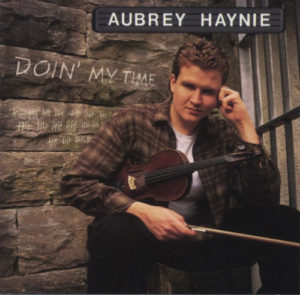 Doin' My Time – Aubrey Haynie is without a doubt one of the finest fiddlers to recently emerge in the bluegrass and country music community.  After hearing his work, music industry professionals and fans alike have come to regard Aubrey as one of the most talented instrumental stylists in the business today. Aubrey's fiddle has graced the country recordings of Clint Black, Mark Wills, Neal McCoy, Bryan White, George Jones, Eddie Rabitt, Trisha Yearwood, Ricky Skaggs, Stonewall Jackson, Gene Watson, Porter Wagoner, Martina McBride and others. Other musicians on this album include Bryan Sutton, Alan O'Bryant, Roy Huskey Jr., Jerry Douglas, Dennis Crouch, Ricky Skaggs, Bela Fleck, Scott Vestal, and Dan Tyminski.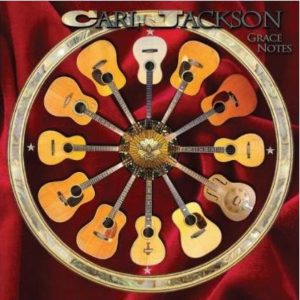 Grace Notes – My first Carl Jackson album (33rpm) was his Tribute to Earl Scruggs banjo album, and it must have been in the 70's or 80's.  Carl's latest CD has him playing your favorite Gospel instrumentals on twelve different guitars that he owns.  On the last track Carl tells about each guitar and its history.  If you love Gospel music and guitar instrumentals, you should get a copy of Carl Jackson's "Grace Notes".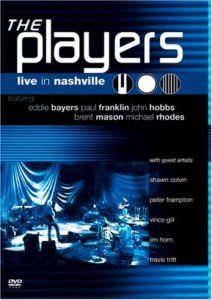 The Players, Live In Nashville – Not a recent work.  This is Nashville's A-Team!  Eddie Bayers, Paul Franklin, John Hobbs, Brent Mason and Michael Rhodes.  Guest artists that the A-Team backs include Shawn Colvin, Peter Frampton, Vince Gill, Jim Horn and Travis Tritt.  The A-Team plays several great compositions of their own.  This DVD video may be out of print.  I saw a hand full of then online, going for a little over $80.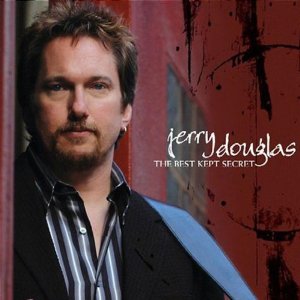 The Best Kept Secret – Jerry Douglas
This is an excellent CD by Jerry.  This is not bluegrass, although there is one bluegrass number that includes Bela Fleck, Sam Bush and others.  John Fogerty also sings and plays guitar on one of the numbers.  I have really enjoyed listening to the beautiful sound of Jerry and his dobro.  Look this CD up online for complete details.  Maybe even visit JerryDouglas.com!